Roman Hossain Describes His Academic Journey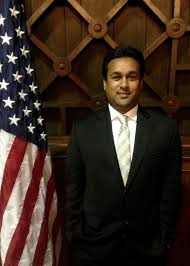 Roman Hossain is a successful business owner who recognized the importance of education. He led several startup ventures that have resulted in tens of millions in revenues. Yet in his mid 20s, with millions in the bank, Roman shifted his attention to education because he sensed a duty to contribute to the making of a better world, and he believed an education would help. But he faced challenges that money could not resolve.
After high school, Roman studied electrical engineering as a fulltime student at California Poly Pomona. Simultaneously, he worked to build a career in the financial services industry. By the time Roman reached his early 20s, he was earning a six-figure income. Business demands resulted in his grades suffering, but real estate businesses he started brought extraordinary success.
Cal Poly expelled Roman from the university for poor academic performance. He studied through correspondence in the university's extension program, but the businesses he had launched monopolized most of his attention. His business ventures thrived. By the time he turned 26, Roman sold those businesses for a price that netted him more than $4 million in cash.
With financial success achieved, Roman chose to return to school. He wanted to earn a university degree, then use his knowledge to contribute to the making of a better world. Earlier decisions Roman had made to focus on business brought enormous complications to his academic journey. He had to complete a full year of remedial studies in order to boost his GPA to a sufficient level for graduation.
Roman tells his story of persistence. That singular quality served him well in business and in every other area of his life. Persistence sustained his discipline, kept him going. Following his graduation with a bachelor's in business, he pursued law school and faced new struggles. Numerous schools rejected Roman's request to study law. To augment his application to law school, Roman enrolled in a master's program at UC Irvine. UC Irvine awarded Roman an MBA in 2011.
Tenacity kept Roman in pursuit of a law degree even after he earned his MBA. He hired a tutor to help him score higher on the Law School Admissions Test. That investment resulted in Roman scoring sufficiently high enough on the LSAT for three law schools to admit him. California State Western University awarded Roman his law degree in December of 2014. He soon will sit for the California Bar Exam.
Roman tells an inspiring story of a man who refuses to allow obstacles to stop him from achieving his dream. He's an inspiration to us all. Now that he has his law degree, he is in full pursuit of admission to medical school. When I asked why pursuit of education drove him, Roman said that he felt compelled to contribute to the making of a better world, and education would help.
Listen, learn, and be inspired as Roman tells his story to the Earning Freedom network.
You too can set goals to transform your life by learning through the mastermind course we offer. Sign up today.

Sign up for our mastermind course to learn how you can use these techniques to enrich your life, your career, and your relationships.
Click Here to Subscribe