Prison Consultant for White-Collar Offenders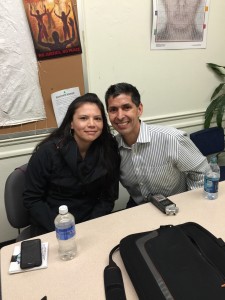 In my work as a prison consultant for white-collar offenders, I strive to provide relevant information that will help people through challenging times. Some of those white-collar offenders are women. Women, in fact, represent a growing segment of our nation's prison population—thanks to a wrong-headed commitment to mass incarceration. But what do we know about females in prison? It's my job to work toward changing such outcomes.
Females in Prison
Today I'm proud to introduce listeners to the Earning Freedom podcast to Jonel Beauvais. I met Jonel after I made a presentation for Dr. Nancy Lewis' class at the State University of New York in Potsdam. Dr. Lewis introduced me to Jonel, praising her as a speaker who truly connected with an audience. Those who listen to today's podcast will grasp why Dr. Lewis recommended her. I invited Jonel to participate on the Earning Freedom podcast so that our listeners could learn more about a women's prison and how females adjust to the prison environment.
Jonel told the story of having to enter the prison system as a 25-year old woman. She suffered horribly, not so much for herself, but for the family members she had to leave behind. During her initial days in a women's prison, Jonel spoke about the importance she placed on easing the trauma that her family members suffered as a consequence of the prison term she began to serve.
While inside the women's prison, Jonel said that the number of women who had entered into romantic relationships with other women surprised her. She estimated as many as 80% of the people in her prison developed romantic relationships with other women who served time. They could lean on each other, develop support for each other, help each other through the challenges and pains of confinement. As a young mother, Jonel said that she empathized with the pain that all women in prison had to endure.
One strategy that really empowered Jonel was astral projection, and she offered a moving example of how she used astral projection to connect with her son and comfort him through the darkness of their separation. Those who listen will find inspiration and hope through Jonel's remarkable story.
Prison Consultant:
If you're a white-collar offender and you anticipate time in prison, I urge you to educate yourself about every aspect of our nation's prison system. Through daily podcasts at MichaelSantos.com, you will learn inspiring stories about others who faced imprisonment and emerged with their dignity intact. Through products and services on PrisonProfessor.com, including prison consulting, you will find resources that will help you through the journey ahead.
To learn more from Jonel, please contact her directly at the following email address:
jonelb@sevendancerscoalition.com

Sign up for our mastermind course to learn how you can use these techniques to enrich your life, your career, and your relationships.
Click Here to Subscribe