Prison consultant speaks with man who conquered 30-year prison term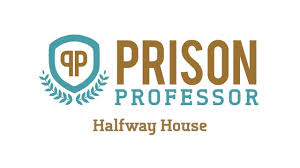 I'm excited to share the final part of the story that describes Miguel Zaldivar's amazing return to society. In part one of this series, listeners hear of Miguel's background. He grew up in a family that earned its living through drug trafficking. After his arrest, a conviction followed. A judge sentenced Miguel to 30 years in prison. While incarcerated, Miguel learned strategies that would help him emerge successfully.
In part two, we learn about his initial adjustment to society. In part three, we learn how Miguel cultivated new relationships, how he established credit, and how he began to prepare a life of stability and contribution. In part four, Miguel and I discuss steps he can take to build his career going forward.
Today, I spoke with Miguel about the MasterMinds program and how he can utilize the skills and values from it moving forward.  One of the things that's been key to Miguel's re-entry is his process of setting goals.  In order to define success for himself, Miguel and I talked about accountability locks as part of taking incremental steps to accomplish one's goals.  I'm excited to collaborate and work with Miguel further. His experiences and outlook are positive examples of successful re-entry.
I invited him to become a part of the PrisonProfessor team, and I'm hopeful that others will find as much value in his positive message as I have found.
Those who want more information from Miguel may contact him directly by email:
Mzaldivar051@gmail.com

Are you facing an indictment or imprisonment? I can help. Download your free guidebook to learn more.

Get Your Free Ebook