John Dumas: Host of Entrepreneur on Fire Guests on Earning Freedom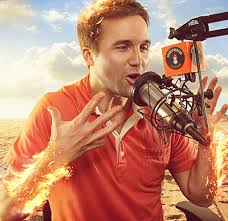 If an individual faces time in federal prison, serves time in prison, or is about to return to society after time in prison, then that individual needs to listen to Entrepreneur on Fire! Today I interviewed Johnny Lee Dumas, host of the amazingly successful podcast. Anyone can learn a great deal from his inspiring story. But I especially look forward to sharing John's message with the Earning Freedom podcast because he validates all that we strive to teach.
In John's story, we learn from an individual who has had success as a military officer. He then faced struggle and failure as a law student. He endured moderate success in sales. Then he pursued his passion by becoming a podcaster. That approach to life led to his building a business that has generated more than $3 million in net earnings in the past two years!
John attributes his success to the same values-based, goal-oriented approach to living that we teach through our programs. I encourage you to visit Entrepreneur on Fire. If you're interested in building a best-in-class brand, then learn from the program he creates and from the life he lives. I started my program after hearing about him through Lawpreneurradio. Immediately after hearing the show, I signed up for Podcaster's Paradise—the premier podcasting training service around.
I certainly enjoyed my conversation with John Dumas. I'm convinced that you too will enjoy listening to a master media mogul.

Are you facing an indictment or imprisonment? I can help. Download your free guidebook to learn more.

Get Your Free Ebook