Prison Consultant Learns from Entrepreneur on Fire Host Johnny Lee Dumas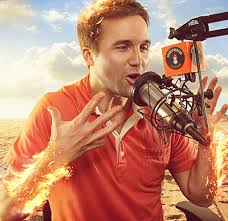 Yesterday I had the privilege of interviewing Johnny Lee Dumas of Entrepreneur on Fire. Johnny shared with our audience an inspiring story showing that anyone who chooses can plant a seed that leads to a more fulfilling life. Today I did a recap, creating the top-ten takeaways that I got from Johnny's interview.
Use avatars to understand your audience. Regardless of where you are today, if you want to make an influence in the world, think about the people you're going to meet in the future. What can you do earn their trust.
Build your business from nothing. Regardless of what you have now, take advantages of resources around you. Those resources can lead you into a better life.
Go one inch wide, and one mile deep. Johnny instructed our audience to become experts in their field.
Listen and learn from successful people. We can always learn from other people around us. Johnny describes a life of mediocrity and disappointment. Yet he changed his path by listening and learning from successful people.
Find the right people to guide you. Be extremely careful your associates. If you surround yourself with successful people, you'll find that more opportunities open for you.
Invest in yourself. Never stop your investing. Johnny built a seven-figure business through his continuous investment in becoming the best possible leader he can be. As a leader, he contemplates the people he's striving to influence.
Take the long-term approach. Johnny said that he waited nine months before he earned a single dime from the enterprise he created. Since then, he has built extraordinary success.
Start with small sums. If you have resources, use them. If you don't have resources, invest slowly. But think through your plan and then commit with 100%. It worked for Johnny and it can work for you.
Building processes. Accelerate your progress by creating effective processes to help you along the way. Johnny is able to produce an amazing amount of content because he has effective processes. I learn from him in this regard.
Find your passion and do what you love. Johnny is able to ignite every day because he loves what he does. You can hear the enthusiasm in his voice. If you can find your passion, you can get through anything.
Again, I encourage listeners to learn from Entrepreneur on Fire. It's a tremendous resource that I tap into every day.