Samuel T. Morison of PardonAttorney.com talks with Prison Consultant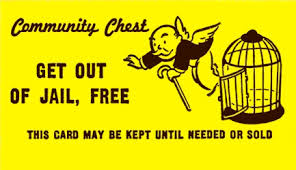 Through his practice at PardonAttorney.com, Samuel T. Morison advocates for people who want relief from federal sentences. Individuals who've been charged with a federal crime, and who have aspirations of restoring all of their civil liberties, will want to talk with Sam Morison. The sooner a defendant retains Sam, the sooner the defendant can learn about the pardon process and the steps that he or she may take to prepare for a successful outcome.
In the previous episode of this two-part series on the pardon process, Sam provided some historical context of pardons. Prior to the 20th century, presidents granted pardons much more frequently. Since Ronald Reagen's administration, however, pardons have become much more controversial.
Although individuals can file directly with the White House, there is a more established process. Petitioners should file with the United States Pardon Attorney. For longer than a dozen years, Sam was a staff attorney in the DOJ's Pardon Attorney Office. He has invaluable insight with regard to how the process works.
In today's Earning Freedom episode, Sam elaborates on the steps necessary to prepare for a pardon. It's very similar to preparing for the best outcome at sentencing and through a journey in the Bureau of Prisons. As prison consultants, we help our clients understand how to reveal themselves much more completely during the presentence investigation. That document will have an enormous influence on the prison experience. It will also influence the individual's exposure to community confinement opportunities and liberty upon release. Those who listen to today's podcast will learn that the presentence investigation will also have an enormous influence on the clemency process.
Contact PardonAttorney.com today if you'd like to learn more about how Sam Morison can help you restore your liberties.

Are you facing an indictment or imprisonment? I can help. Download your free guidebook to learn more.

Get Your Free Ebook