Producer of The Hangover speaks about Prison Reform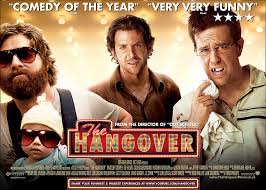 Scott Budnick is one of Hollywood's most successful producers. His film credits include Starsky and Hutch, The Hangover Series, and other films that have cumulatively grossed billions of dollars. Yet Scott voluntarily walked away from Hollywood to pursue his real passion: Prison and Juvenile Justice Reform.
In today's episode on Earning Freedom, Scott talks with our audience about his journey. Several years ago, Matthew Mizel, a colleague from Hollywood, invited Scott for a tour of a prison. Matthew taught a writing course inside of a California prison for juveniles. While on that visit, Scott met several young people who came from disadvantaged backgrounds. They were facing sentences that would stretch as long as 300 years. Those young people had stories to tell. Unfortunately, few people wanted to listen.
In truth, everyone who goes through the criminal justice system has a story to tell. To the extent that we can help others understand our backgrounds and the influences that led us to where we are, we advance the possibility for a better outcome. Scott began volunteering all of his Saturdays to teach writing courses to young people in Juvenile Hall. He became so passionate about reforming the system that he launched the Anti Recidivism Coalition, a nonprofit organization that serves several hundred people.
As a result of Scott's commitment, many powerful people from across the world have become aware of our nation's problematic criminal justice system. On the Earning Freedom podcast, Scott spoke about what he learned from touring prison systems in other countries, and touring prisons across the United States. His devotion is contagious. Scott's relentless commitment to improving the system has had enormous influence. He not only provides guidance for the formerly incarcerated to transition into society successfully, Scott and his group at the ARC have also opened meaningful programs like a housing component, an education component, and legislative reforms that influence the lives of thousands.
It pleases me to bring more awareness to the amazing work that Scott and the Anti Recidivism Coalition do to improve outcomes of our nation's prison system. I encourage you to visit the ARC website and you will see why our nation's commitment to mass incarceration represents one of the greatest social injustices of our time.
Please rate and review on iTunes to help spread distribution of Earning Freedom.

Are you facing an indictment or imprisonment? I can help. Download your free guidebook to learn more.

Get Your Free Ebook