Jobs for Formerly Incarcerated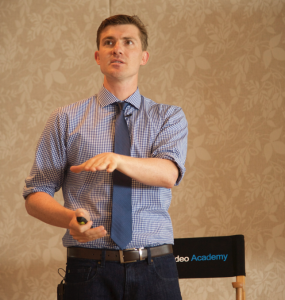 The injustices of mass incarceration influence every American citizen. That's why I feel passionately about working to help. As Justice Anthony Kennedy said to the members of the American Bar Association, far too many people serve sentences that are far too long. Further, as recidivism rates show, the longer we expose someone to corrections, the less likely those people become to function as law-abiding citizens after release.
People released from prison frequently face challenges. To start, people with prison records have hard time finding a job. Many employers resist hiring the formerly incarcerated. Valid reasons may exist for not hiring people with prison records. Rather than questioning those reasons, I advise formerly incarcerated people to chart their own path to a paycheck. They must succeed in spite of the challenges they will face. By anticipating obstacles and objections from prospective employers, formerly incarcerated people can prepare themselves to overcome.
If employers won't hire the formerly incarcerated, then the formerly incarcerated can take a different tactic. In an effort to help, I've made it my mission to reach out to entrepreneurs who can offer guidance. That strategy carried me through 26 years in prison and it has led to a successful transition into society. Anyone can do the same.
I cold called Brandon Lucero, CEO of Sold With Video. He's a leading expert on teaching business owners how YouTube marketing can bring in more customers. After explaining challenges the formerly incarcerated face in finding employment, I asked Brandon to be a guest on my Earning Freedom podcast. During our 30-minute podcast, Brandon taught our listeners strategies he used to launch his business without having any money at all.
Brandon advised that anyone, including the formerly incarcerated, could use YouTube to create an income from nothing more their phone and the willingness to try. If they had a talent, skill, or commitment, they could find all the customers they wanted by following the same steps that he used to build Sold With Video.
The first step, Brandon advised, was to consult the Google Keyword Planner Tool. It's free! After signing in with Google, they could begin searching for the types of "keywords" that people use to find specific products or services they need. For example, Brandon advised, if a person became an expert in fitness while in prison, and wanted to work as a personal trainer, Brandon suggested the person could type personal trainer into the search bar. The Google Keyword Planner tool would offer ideas for other search terms that visitors might use.
By researching keywords, Brandon advised, a person could find problems people were struggling with and wanted to solve. Then, with nothing more than a smartphone, a person with a commitment to succeed could create a video. The Video would show people how to solve the problem. Rather than using the video to give the "why" for the problem, he suggested that the video should be direct—offering answers for the problem that the customer wants to solve. If it's a recipe for gluten-free cookies, Brandon urged listeners to film a video showing the recipe rather than explaining the benefits of gluten-free cookies.
After making the video, Brandon explained the next step would be to publish the video on YouTube. To make sure that viewers would find the video, Brandon advised people to use the keyword in the title. He suggested that the video description include the keyword. To give an added boost, he advised people to include a keyword-rich transcript into the video as well.
https://www.youtube.com/watch?v=oqYOjxiCjw0 (steps to ranking videos/how to rank videos)
Brandon used that same strategy, he said, to launch his business. Without having any financial resources, he walked into local businesses and offered a value proposition. For $1,000, he would film a video and make sure the video ranked on the first page of Google. At the time, he said that he didn't even have a camera. When a business owner recognized the value, Brandon landed his first customer. He used the first payment to purchase the necessary camera and went to work. Since then, he has repeated the strategy over and over again to build a business that has generated six-figure revenues.
Instead of asking for a job, Brandon suggested that the formerly incarcerated should use the same strategies he used to build a successful business. By showing others how he could create value for them, he has thrived. And when selling services to help business owners generate more customers, no one asks about criminal background checks.
The formerly incarcerated can learn a great deal from successful entrepreneurs like Brandon Lucero. I know that I have!
Help spread the word on why we should reform our prison system by subscribing, rating, and reviewing the Earning Freedom podcast on iTunes.
Click this link to subscribe, rate, and review.
Are you facing an indictment or imprisonment? I can help. Download your free guidebook to learn more.

Get Your Free Ebook