Drunk Driving Leads to Murder Conviction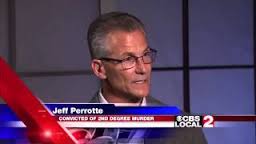 Today's Earning Freedom Podcast features Jeff Perrotte. As a young man, Jeff succeeded in business. He became so successful that he believed laws of drinking and driving didn't apply to him. After being convicted of one drunk-driving offense, he repeated his behavior. Unfortunately, while driving under the influence, his car collided with a car driving by Jilly Rizzo, one of Frank Sinatra's best friends. The high level of publicity associated with the case influenced Jeff's prosecution. He tells his story on the Earning Freedom podcast today.
Help spread the word on why we should reform our prison system by subscribing, rating, and reviewing the Earning Freedom podcast on iTunes.
Click this link to subscribe, rate, and review.