Gang Leader Transformation: Becoming Published Author
I interviewed Abner Garcia, a remarkable young man who transformed his life while serving lengthy prison terms. He is an inspiration to anyone in prison, showing that at any time, a man can become more than past bad decisions. He grew up in a gang infested neighborhood and become a product of the streets that attracted him. While incarcerated, he chose a different path.
Learn from Abner Garcia's leadership.
Below I include information about the career Abner created after decades in prison.
The Pastor's Son – Back Cover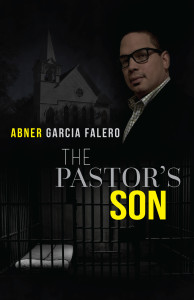 Abner Garcia Falero, the sixth son of a renowned pastor, grew up in the shadow of his parents' painful divorce. His life began to unravel at an escalating pace when as a young boy he realized that his broken family now lived a life of poverty and hardship. Confronted by constant struggle, juvenile delinquency, crime, violence, and an overwhelming feeling of hopelessness, Abner had to choose between life and death. It was the consequences of his decisions that led him to the singular most life-altering encounter he would ever experience. This moment of divine intervention ultimately led him to his destiny—to be a witness of God's tremendous power and grace to rescue a life from the grip of darkness and bring in into the light.
About the Author
Abner Garcia Falero was born in New York City as the youngest son of a large Puerto Rican Christian family. For almost two decades, he lived a life of crime, was a member of two notorious gangs, and was charged with violent felonies. While serving a prison sentence in solitary confinement, God revealed himself to Abner, and his life was supernaturally transformed. Today, Abner is a minister at Destiny International Church under the covering of Bishop Efrain Nieves and Pastor Daniel Nieves. He lives with his wife, gospel recording artist and minister Paulis Sanchez, and his son, Sebastian. Together they travel the world and share the radical message of God's power to transform lives and His unending grace for salvation.
More information on Abner:
Website: www.abnergarciafalero.com