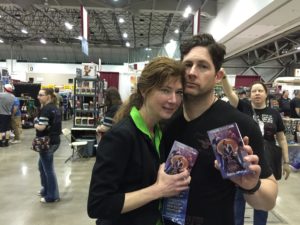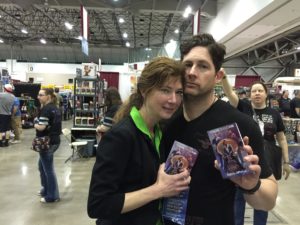 I met Seth Ferranti when I was confined in Fort Dix, New Jersey. He was in his first decade of a term that would keep him in prison for 20 years. Our mutual interest in preparing for success upon release led to our forming a friendship. With family support, Seth enjoyed a productive journey through prison:
He earned an associates degree.
He earned a bachelor's degree.
He earned a master's degree.
He married Diane.
He became a published author.
He emerged with his dignity intact and with income opportunities
If Seth was able to accomplish so many goals while serving 20 years in federal prison, just think what you can achieve.
We have lessons to learn from people who refuse to allow challenges to block them from success. Seth Ferranti entered prison while still in his early 20s. In today's Earning Freedom podcast, Seth described some challenges in the early phase of the sentence. Yet by making a full commitment to education, Seth succeeded in triumphing over the challenges that derail progress for so many others who served lengthy terms in prison.
You may ask the key to his success?
In today's Earning Freedom podcast, Seth spoke about wanting to use his time effectively. He spoke about a commitment to earning academic credentials and developing a skill set that would allow him to live a life of meaning and relevance while in prison. The more confidence Seth developed in his ability to string words and sentences together, the more value he was able to create. He interviewed other people in prison and wrote their stories. By investing of himself, Seth was able to fuel a support network that wanted to invest in him.
If you're facing challenges, the time is now to begin preparing for success. Learn lessons from Seth Ferranti, a man who triumphed over 20 years of imprisonment to build a life of meaning and relevance.