Prison Consultant: Leading a Life of Relevance
As a prison consultant, I'm sometimes confronted with questions about how an individual can move beyond a criminal conviction. This question comes from white-collar offenders or people who've been convicted of business-related crimes. They worry about what kind of life they're going to lead after prison. They worry because search engines will always publicize their crime and those challenges may limit opportunities. They can learn something from former gang members who turned their life around.
It's my job to teach anyone how leading a life of relevance makes all the difference. In today's podcast, Salvador "Pocho" Sanchez helps me to convey that message.
Homeboy Industries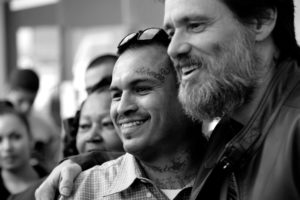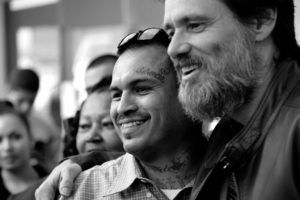 Salvador "Pocho" Sanchez is the staff photographer for the famous Homeboy Industries in Los Angeles. Homeboy Industries is an incredible organization. It strives to help the formerly incarcerated and street-gang members transition into society as law-abiding citizens. Homeboy Industries offers full support, or wraparound services. It provides the formerly incarcerated and gang members with educational training, tattoo removal. The nonprofit organization also places them in sustainable employment.
As the staff photographer for Homeboy Industries, Pocho helps to transform the self-images of former gang members. He provides high end photographs so they can see themselves in a more favorable light. Pocho is a source of inspiration, not only because of his work as a photographer, but because of his inspiring life story. He leads by way of example.
At the age of 11, Pocho joined a street gang in Northern California. His father was Irish and his mother was Mexican. Pocho said that he felt both rejected and disparaged by Mexicans and whites alike. Searching for acceptance and love, he found it with street gangs.
Living as a gang member and trafficking in drugs led to his troubles with the law. Despite that background, he tells an inspiring story of attending college, earning a double major in Chicano studies and History from Cal State Fullerton. Pocho continued his education, earning a master's degree from San Francisco State University and then a second master's degree along with a teaching certificate from the University of Southern California. Wanting to contribute to the making of a better world, Pocho taught in East Oakland and then began using photography to teach.
Pocho is an amazing artist, capturing images of people to celebrate their individual beauty. He sees the good in everyone and inspires to reach their highest potential.
As a prison consultant, I strive to portray images of people who become more than past bad decisions. Pocho is a great example of an inspiring story. He shows that anyone can choose to live a life of relevance and contribution, regardless of past decisions. I am glad to share Pocho's story on the Earning Freedom podcast and I encourage others to visit his incredible work at the following links:
Homeboy industry address:
130 West Bruno Street
Los Angeles, CA 90012
Sign up for our mastermind course to learn how you can use these techniques to enrich your life, your career, and your relationships.
Click Here to Subscribe