Thearthur Duncan, Attorney and Author of Felon Attorney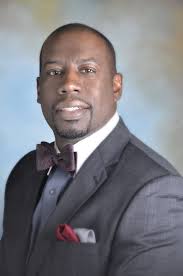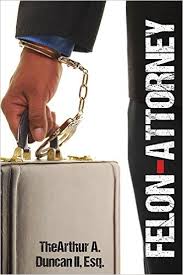 Thearthur Duncan had a difficult childhood. While growing up, he associated with people engaged in a criminal lifestyle. They influenced him to begin selling drugs. For 15 years he lived as a criminal. Authorities arrested Thearthur when he was approaching his early 30s. During the time he served in the Allenwood prison, Thearthur had the discipline to stay away from criminal influences and focus on getting out. Upon his release, he made a decision to reject the criminal lifestyle. After enrolling in a community college, Thearthur chose to pursue his dream of becoming an attorney. He completed his undergraduate degree, then law school, then passed the New York state bar, then persuaded the committee that he was worthy to serve as an attorney. Now he represents the city in lawsuits brought against the municipal agencies. He is a role model for anyone going through the prison system. It's never too late and it's never too early to begin preparing for success.
Check out his newest book: Felon Attorney
Visit his website FelonAttorney.com
Help spread the word on why we should reform our prison system by subscribing, rating, and reviewing the Earning Freedom podcast on iTunes.
Click this link to subscribe, rate, and review.